Top Sales Web Tools
I expect this to be growing daily. I have added a few to get the ball rolling but the value will come when we get all of you to share your favorite Sales Web Tools. Just use the pink "Add to List" button to add your favorites and don't forget to take a moment to vote the others Up or Down as you see fit. This list can also be embedded on your own site to serve as a helpful reference as well. Have at it!
Top Sales Web Tools
Vote for your favorite Sales Web Tools for Sales and add new ones that you really like. Leave us your comments to let us know how you are using these apps.

rep, reps, sales people, Salesperson, Salespeople, Scheduling, Sales Tools, exec, activity, manager, sales, calendar, tracking, itunes, app, people, android, iphone, apps, ipad, productivity, sales tracking, activity tracking, free
Added by Elizabeth Oliveto on Jan 30, 2013

LeadLedger is your source for competitive sales intelligence. Get sales leads based on your known competitor client lists with LeadLedger today!
Added by Alicia Salsbury on Apr 28, 2013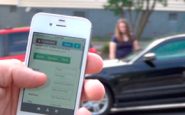 Business app for the iPad and iPhone made to help you keep track of customers even before they buy from you.
Added by SalesVerge SalesVerge on Aug 20, 2012
4
Data.com

My number 1 source for email and phone number for those I want to explore business with.
5
Brainshark
Favorite way to share slides and audio with ability to learn what happens after I send it out.
ContactMonkey is smart email tracking tool for Outlook and Gmail that delivers real-time insight to identify the best prospects and close sales.
Added by Scott Pielsticker on Feb 24, 2013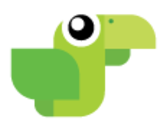 Helps the entire sales force to communicate F.A.S.T. while maintaining brand consistency.
Added by Rajesh Setty on May 08, 2013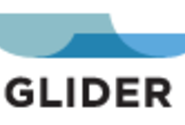 Requesting status updates and updating records is a thing of the past. Glider shows you, in real-time, how many contracts are waiting on legal, how many are stuck in negotiations, and how many are actually out for final customer signatures.
Added by Eli Rubel on Aug 06, 2013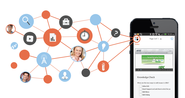 Our innovative knowledge sharing platform & sales readiness tool empowers companies to quickly share knowledge with their customers, employees & partners on-demand.
Added by viadelivers on Oct 14, 2013

Easy to use and affordable cloud-based CRM software. Manage contacts. Track deals. Complete tasks. Integrates with Google Apps. Free trial.
Added by Georgios Apostolidis on Nov 18, 2013
Appreciate clients, reward employees and stand out to new prospects with an unexpected gift sent via email or text that they pick up at a local shop, restaurant, spa, etc.. They get weekly notifications of the gift (and who sent it) until it is spent or expired. The unredeemed value of the gift is returned to your account after 90 days.
Added by Simona Martin on Apr 25, 2014
Find email addresses for your prospects. Stop wasting time guessing emails and sign up for a free account to use the Chrome extension on any site. (shameless sell promotion but you may dig it)
Added by Ryan ODonnell on Jul 17, 2014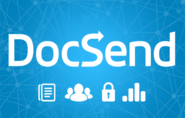 DocSend helps you communicate more effectively by telling you what happens to documents after you send them and letting you keep control in real time.
Added by Russ Heddleston on Mar 05, 2015