Top WordPress Plugins
I am always on the lookout for helpful WordPress plug-ins for my webites and blogs. Add your favorite plug-ins and tell us why you like them. Just use the pink "Add to List" button and share your favorites. Don't forget to vote up or down the others on the list. Visitors always appreciate learning from your experience. Remember, you can embed this list on your own site if you think your readers would benefit from it.
Top WordPress Plugins
Share your favorite WordPress plug-ins, vote for others that you use and enjoy and tell us why you like them.

Add sign-up forms to your WordPress website. Define form layouts by choosing predefined styles or creating your own style based on dozens of options. Live previews of the final project. Include custom-made sign-up forms in popups and define when it will be displayed. Get reports on the sources of registration.
Added by Chris Benksen on Dec 23, 2014

Generates XML Sitemap and notifies Google.
Added by Jon Henry on Apr 06, 2012

Plugin to easily integrate Listly lists to Posts and Pages. Best thing is Google etc sees the list a text and so your whole list can be indexed
Added by Nick Kellet on Apr 06, 2012

So, you want to add some marvelous features in your WP blog then exploring our infographic is one of the most choices as we have added some free and workable WordPress plug-ins for developers that help them to enhance WP site's functionality at the great extent.
Added by david maxx on Jan 06, 2015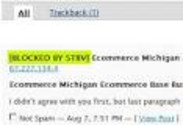 performs simple but very effective tests on all incoming trackbacks in order to stop trackback spam.
Added by Jon Henry on Apr 06, 2012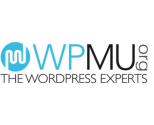 Commons in a Box is a free software package for dynamic collaboration, built on WordPress and BuddyPress.
Added by Saumitra Mohan Ghotikar on Dec 02, 2012
A lot has been talked about how the "out of the box" Wordpress search functionalities are... well, not the best. Most wordpress developers know it and that´s why we tend to avoid it installing alternative search plugins. Other developers, as they do not need search functionality , simply do not put the search box or icon anywhere, but...
Added by Iñaki Ramirez on Sep 17, 2014